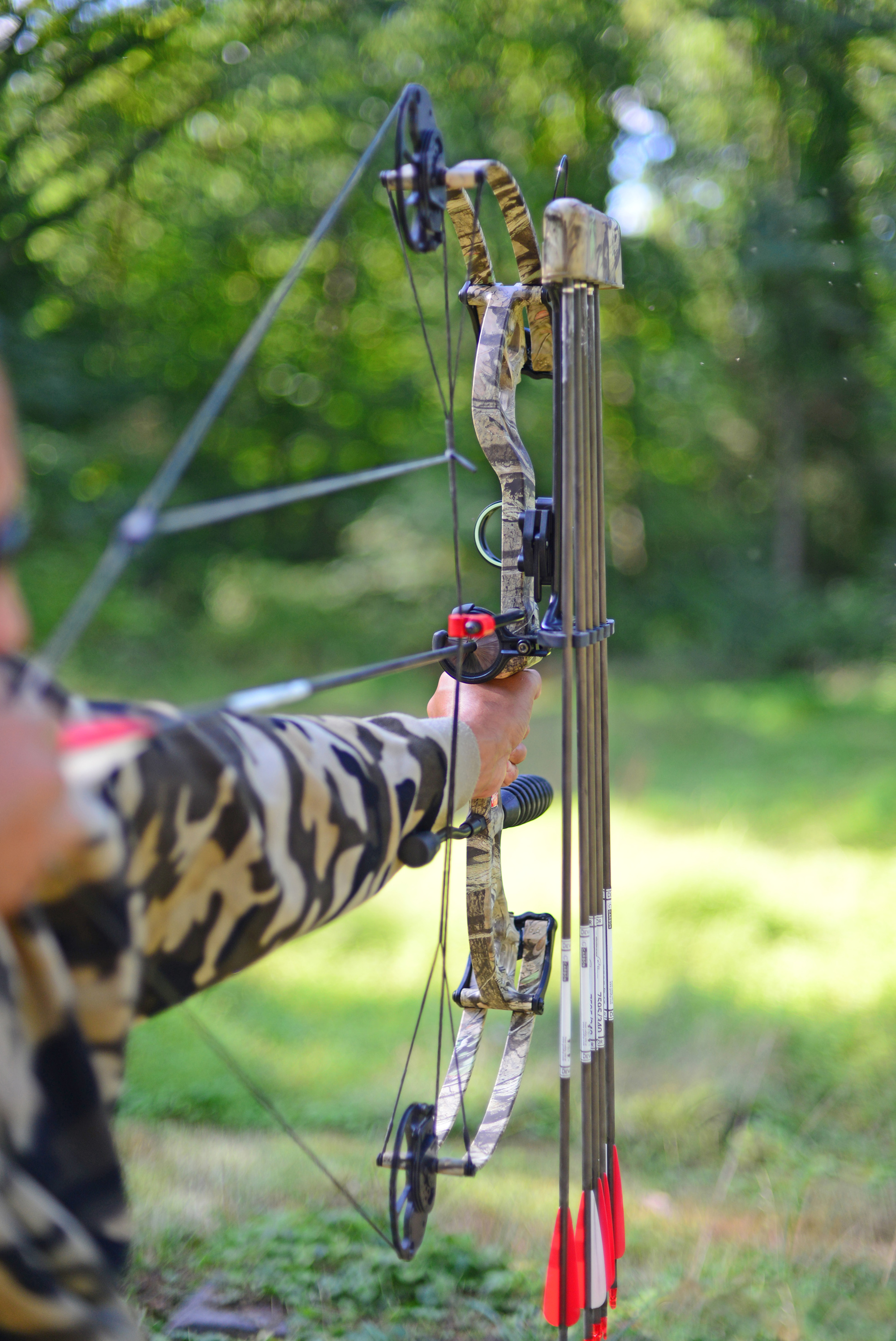 HUNTING
The New Jersey State Park Service supports the mission of the New Jersey Division of Fish and Wildlife. Both agencies endeavor to protect and manage the State's fish and wildlife to maximize their long-term biological, recreational and economic values for all New Jerseyans. Sportspersons must comply with all current NJ Fish and Wildlife regulations as noted in the hunting digest.

For information about fishing and hunting, please refer to the NJ Fish and Wildlife website or call the main information number in Trenton at (609) 292-2965.

Know Before You Go!
Hunting is one of the many activities offered at Delaware & Raritan Canal State Park. Hunters are responsible for knowing the hunting regulations within the state park, be sure to review maps, zone descriptions and timing restrictions prior to venturing to the site. The hunting areas may have trails open to the public during the hunting season~ be aware for hikers, bikers, and horseback riders may be traveling through.

Be advised that there is NO HUNTING PERMITTED ON SUNDAYS within lands managed by the NJ State Park Service.

Click here for Tree Stands and Blinds Used by Licensed Hunters at NJ State Parks.
2023-2024 HUNTING SEASON INFORMATION FOR SIX MILE RUN:
NJ State Park issued permits are available for deer bowhunters to access over 2,000 acres of land within Six Mile Run Reservoir Site. There are also a limited number of firearm permits available for a limited area within the Six Mile Run Reservoir Site. Please carefully read the instructions below to apply for either a bow or firearm permit.

BE ADVISED: Hunters MUST APPLY FOR A PARK PERMIT to hunt anywhere within Six Mile Run. Download/Print the deer hunting map for Six Mile Run by clicking the link below:

SIX MILE RUN RESERVOIR SITE DEER HUNTING MAP - ZONE 14

Stands are prohibited from being placed directly on Six Mile Run Reservoir property lines or in the view-shed of residents residing directly adjacent to Six Mile Run Reservoir Site.

PLEASE NOTE:
One stand/blind permitted per hunter;
Parking Permit only needs to be displayed in Hunter Only Lots (see a map for details);
Please review the map as permissible hunting areas have changed.
Stands are prohibited from being placed directly on Six Mile Run Reservoir property lines or in the view-shed of residents residing directly adjacent to Six Mile Run Reservoir Site.

BOW SEASON: There will be NO LIMIT on the number of bow permits issued for Six Mile Run. Email, or mail, a completed legible application along with a copy of your current hunting license and government issued identification (ex driver's license) to This email address is being protected from spambots. You need JavaScript enabled to view it.. or via US Postal Service to:

D&R Canal State Park
145 Mapleton Road
Princeton, NJ 08540

Use the link below to download/print the bow season application:

BOW HUNTER APPLICANT AGREEMENT SHEET

FIREARM SEASON: A total of 15 permits will be issued for the 2023/2024 season by a RANDOM lottery. To be considered for the lottery please submit your name with your email and/or phone to Stephanie Fox (This email address is being protected from spambots. You need JavaScript enabled to view it.; 609-924-5705) by September 30, 2023. If your name is selected the park will notify you and provide you with a firearm application to be completed.

Please direct any questions to Stephanie Fox at This email address is being protected from spambots. You need JavaScript enabled to view it. or call the park office at (609) 924-5705.