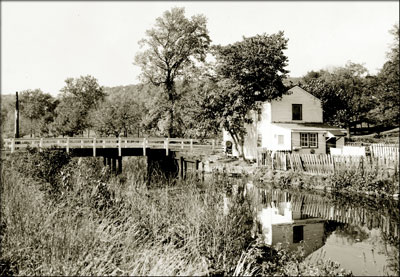 The 70-mile Delaware and Raritan Canal State Park is one of central New Jersey's most popular recreational corridors for canoeing, jogging, hiking, bicycling, fishing and horseback riding. The canal and the park are part of the National Recreation Trail System. This linear park is also a valuable wildlife corridor connecting fields and forests. A recent bird survey conducted in the park revealed 160 species of birds, almost 90 of which nested in the park.

With its wooden bridges and 19th century bridge tender houses, remnants of locks, cobblestone spillways and hand-built stone-arched culverts, the canal is a tremendous attraction for history lovers. The upper portion of the feeder canal follows the Delaware River through historic New Jersey towns such as Frenchtown, Stockton and Lambertville. The main canal passes the Port Mercer bridge tender's house, through the charming villages of Kingston and Griggstown to Blackwells Mills, ending up in New Brunswick. Canoes can be rented at Griggstown and Princeton from concessionaires.

Hours:
The D&R Canal State Park is open for use from sunrise to sunset.
Administration:
The New Jersey Department of Environmental Protection, Division of Parks and Forestry, State Park Service owns and manages the D&R Canal as a state park. The D&R Canal Commission, legislated in 1974, assists with the development of the park and regulates land use in the park's 400-square-mile watershed. The New Jersey Water Supply Authority operates and maintains the water transmission complex of the canal as a water supply resource, pumping out about 75 million gallons of water a day.


Useful Links:
NJ Division of Parks and Forestry

The Delaware and Raritan Canal Commission

New Jersey Water Supply Authority

New Jersey Water Supply Authority - FAQ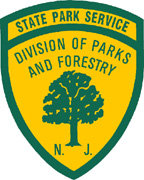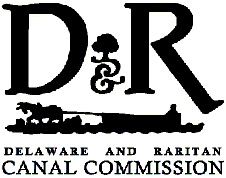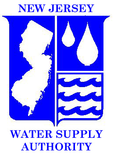 RULES AND REGULATIONS
The NJ Office of Administrative Law administers the website to locate all Administrative Codes for park rules and regulations. This information can be found at:
https://www.state.nj.us/oal/rules/accessp/

For park specific questions, please contact the park office..
BE ADVISED:
Alcoholic beverages are not permitted in the park.
Pets are not permitted in overnight facilities.
Dogs must be leashed while in the park.

CARRY IN/CARRY OUT PROGRAM
This program helps to eliminate trash in the park by encouraging visitors to be good park stewards. Park visitors are asked to bring their own trash bags when picnicking or otherwise using the park and take the filled bags home for proper disposal. Campers should place all trash in appropriate trash and recycling containers.
HOW YOU CAN HELP PROTECT YOUR PARK, PROTECT YOUR WATERSHED?
Because non-point source pollution is caused by human activities YOU can help keep your park and watershed clean by following the carry-in/carry-out procedure. This means that the trash you bring into the park should be kept with you until it can disposed of properly outside of the park. Click below to learn more about how to help protect your park and watershed.
If you see someone else littering please call the following number: 1 (877) 927-6337.
BOATING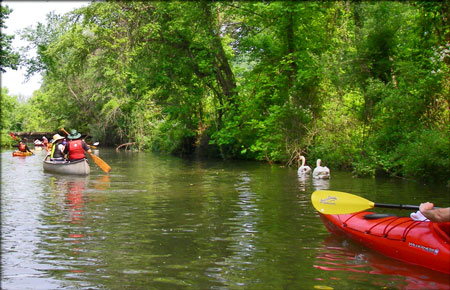 Canoes, kayaks and small boats may be launched at several access points along the canal. Boaters must portage at the locks and at some bridges. Coast Guard approved personal flotation devices must be available for each boater. Only electric motors may be used on the canal.

Access to the Delaware River is available at five launching sites:

For boats launched on the Delaware River, there are no motor restrictions, however, all New Jersey boating regulations apply.

Canoes can be rented at the following locations:

Griggstown Canoe Rental - 908-359-5970
Princeton Canoe Rental - 609-452-2403

Call or visit online for additional information.

BE AWARE: A Launch Ramp fee is in effect from Memorial Day to Labor Day. Canoes, kayaks, boats, vessels and personal watercraft (e.g. jet-skis) that are transported in any manner are subject to launch ramp fees. Required daily or annual permits can be purchased at the Bulls Island Main Office at 2185 Daniel Bray Highway, Stockton, NJ 08859. For further information, call 609-397-2949.


TRAILS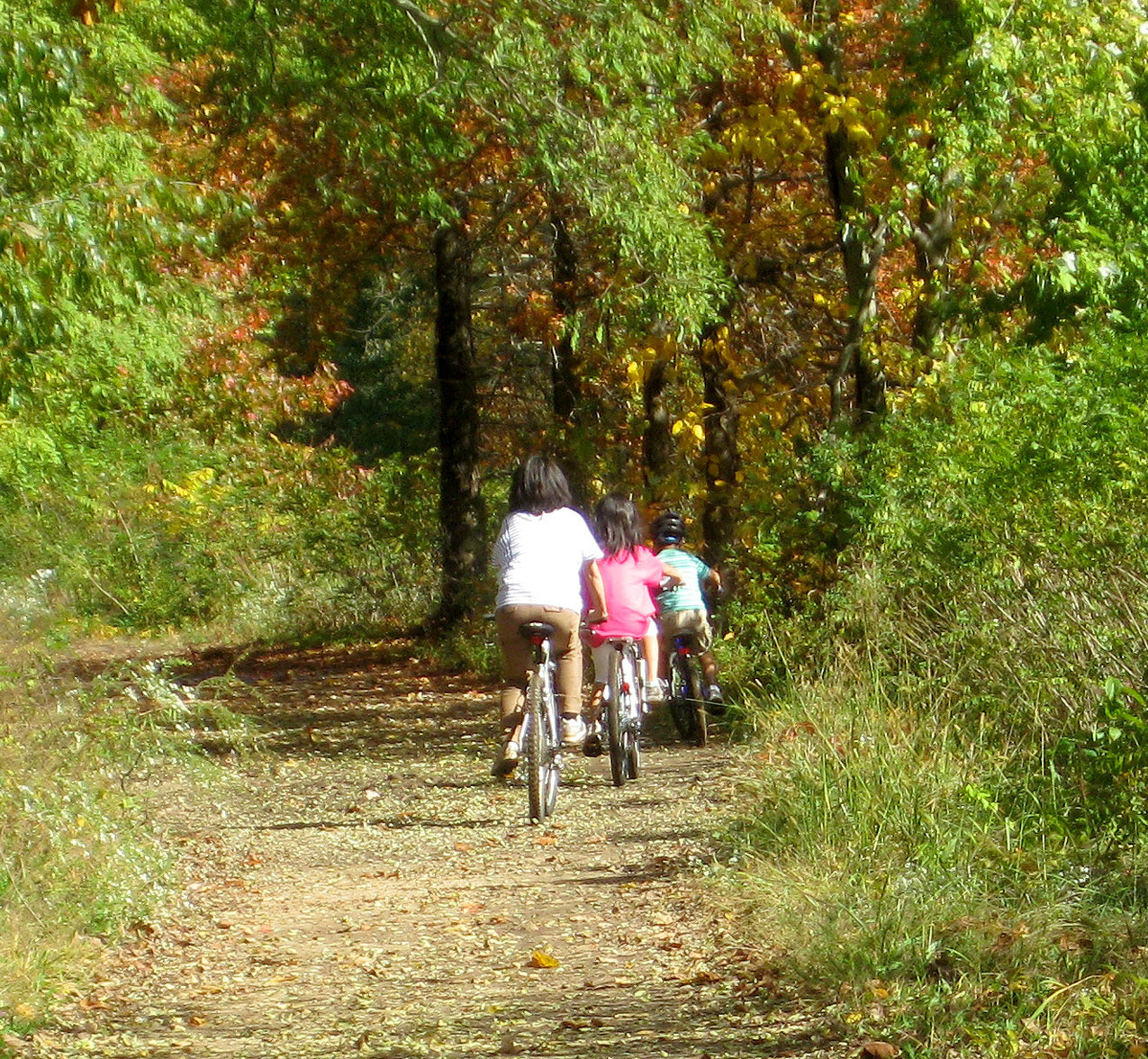 The historic towpath along the main canal from Bakers Basin Road (Trenton) to New Brunswick has a natural surface for hiking, jogging, horseback riding, and biking. From Mulberry Street to Bakers Basin Road, the trail is crushed stone. Horse trailers may be parked in some of the parking areas located along the main canal. The trail along the feeder canal is made of fine textured crushed stone and is for hiking, jogging and biking. No horses are permitted on the feeder canal trail. Motorized vehicles or ATV's are not permitted on trails in the park.

Bicycles can be rented at the following locations (call or visit online for information):

Jay's Cycles
249 Nassau Street ~ Princeton
609-924-7233

Corner Cycle
52 Bridge Street
Frenchtown, NJ 08825
(908) 996-7712

PICNICKING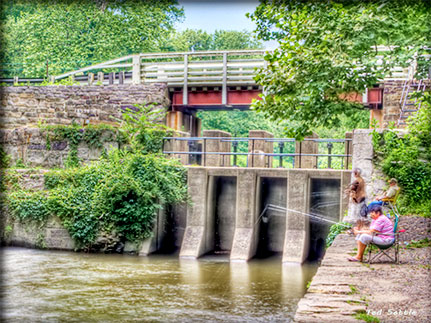 Picnic tables and grills are located at some of the access points and near a few of the historic sites. Informal picnicking is allowed along the canal. Open fires are not permitted. Charcoal fires are restricted to the grills in the picnic areas. Under the Carry In/Carry Out Program, day-use visitors are asked to help us keep the parks clean and beautiful by carrying out the trash you carry in.
If you see someone else littering please call the following number: 1 (877) 927-6337.
FISHING
Fishing is permitted the entire length of the canal. Trout are stocked at various locations in certain portions of the canal during the spring months. Anglers will find bass, sunfish, catfish, perch and pickerel year round. Access for fishing in the Delaware River is available at several locations. Fishing is subject to New Jersey Division of Fish, Game and Wildlife regulations.day-use visitors are asked to help us keep the parks clean and beautiful by carrying out the trash you carry in.